Shipping Fee & VAT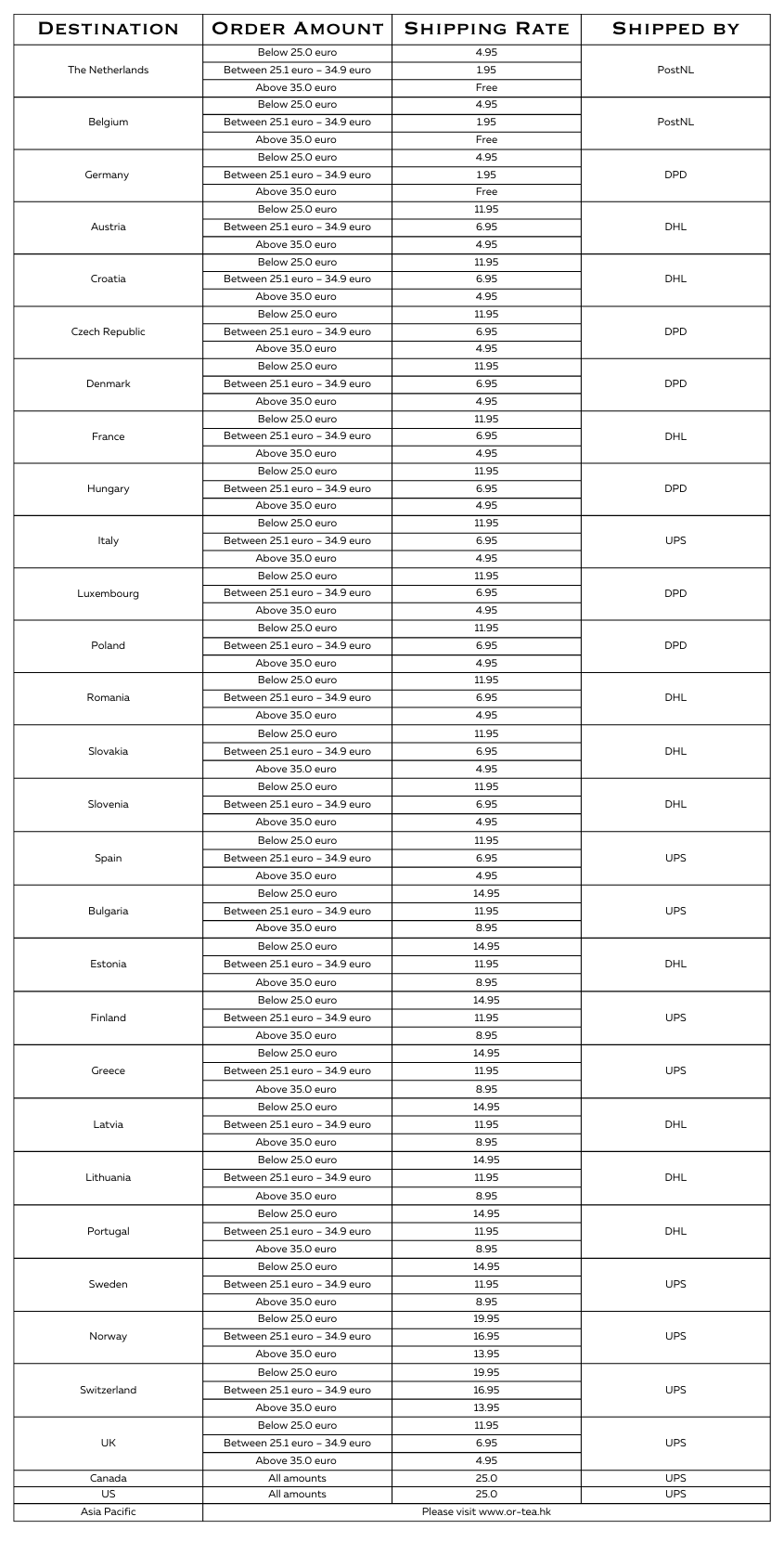 * Effective from 1 January 2023

Please send an email to [email protected] if your preferred destination is not specified.

VAT regulations
Due to new European VAT regulations per July 1 2021, we are obliged to charge our customers within the EU the VAT percentage of their country of residence. This might result in a slightly higher or lower price per item when you check out and fill in your country of residence. For questions, please do contact us via [email protected]tea.com.