The Curious Case of the Secret Behind GLOW
The Chinese medicine tradition is a culmination of almost 3000 years of evolution. Chinese medicine practitioners use various mind and body practices, such as reflexology, acupuncture, cupping therapy, tai chi, qi gong, as well as herbal remedies to treat and prevent wellness related issues. 
This GLOW combo box consists of 5 out of 6 blends from our WellBeing series, which is developed referring to the philosophy and concept of an ancient Chinese medication bible to pick out the 5 herbs or flowers as the core ingredients of the blend to offer a function to maintain our well-being through an holistic approach.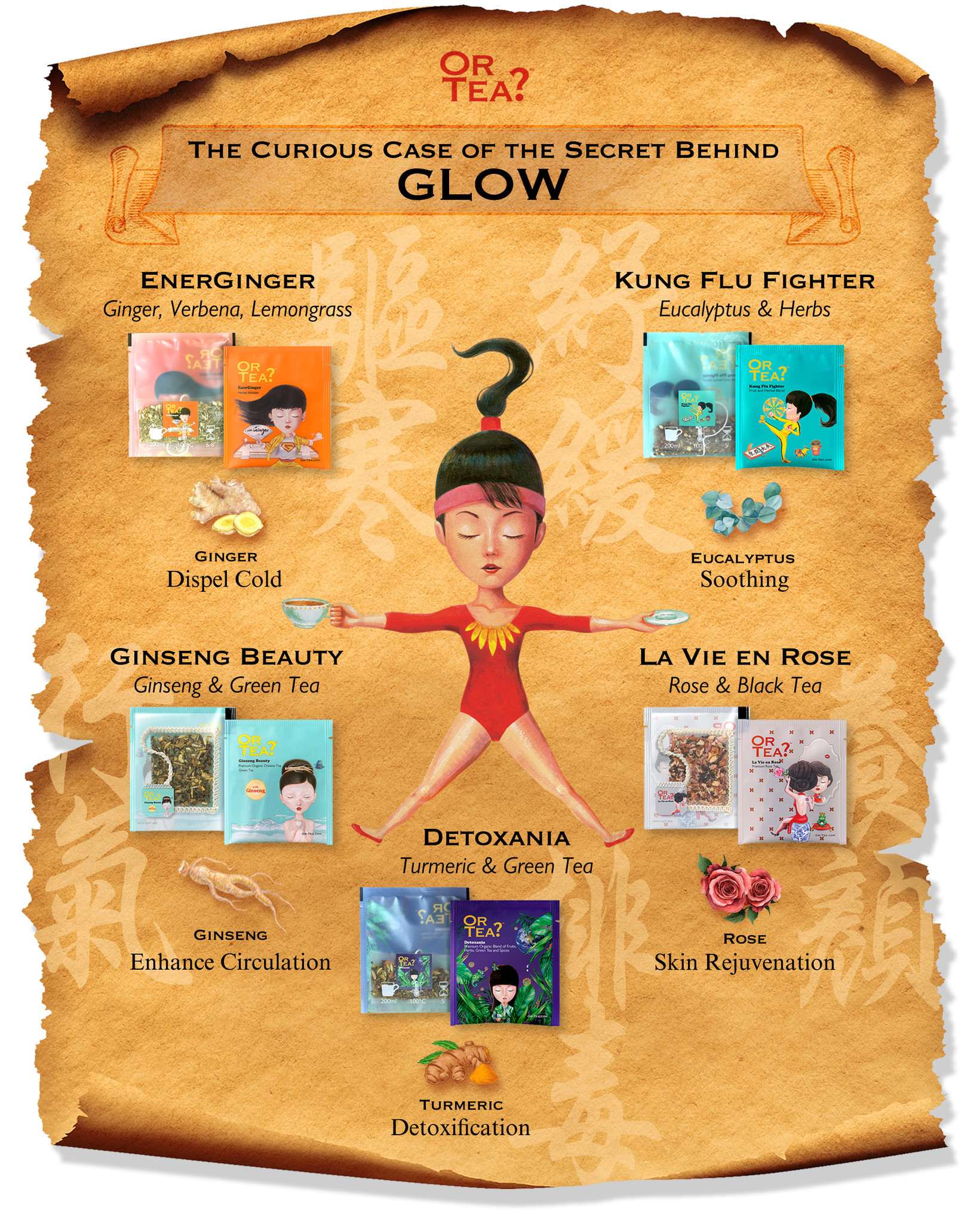 Important Note: 
We sell tea, not antidotes to cure any disease. The functions indicated here are what we learned from the ancestors of the Chinese and their lifestyle. Drink our tea because you like the taste and the design, not because you need to participate in Miss Universe.