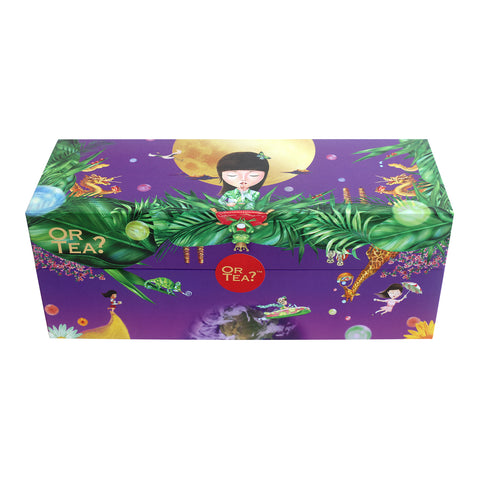 SpecialTea Treasure
9 Or Tea? Specialty Tea sachets in a premium gift box.
ASSORTMENT PACK | Net Weight (59 g)
Handpicked and meticulously blended, each of our 9 specialty flavors represents the pinnacle of tea craftsmanship. Housed in a luxurious, premium gift box, SpecialTea Treasure is not just a tea assortment - it's a statement of elegance and passion. Perfect for those who appreciate the finer things in life, or as a gift that speaks volumes. Let each sip transport you to a world of flavour, tradition, and indulgence. Welcome to the universe of SpecialTea.
Here are the 9 flavours:
Beeeee Calm (Pure camomile)
Detoxania (Herbal green tea)
EverGinger (Lemongrass, verbena, and ginger)
Kung Flu Fighter (Eucalyptus and herbal blend)
Mount Feather (Chinese green tea)
The Playful Pear (Pear flavoured green tea)
Queen Berry (Berry fruits blend)
The Secret Life of Chai (Black tea with spice)
Yin Yang (Coffee flavoured black tea)