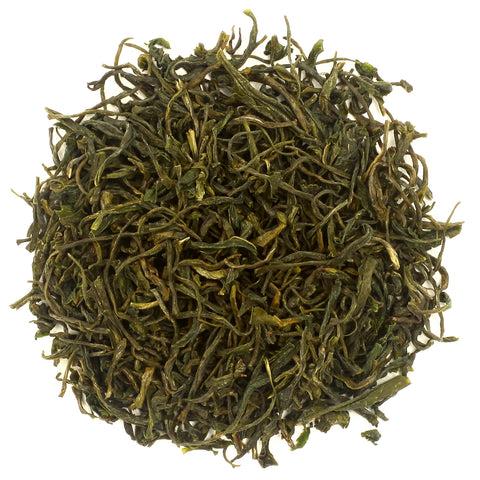 Mount Feather • Tin Canister
Mao Feng Chinese Green Tea
LOOSE TEA | Net Weight (75 g)
With an appearance characterized by straight and tightly rolled tea leaves, Mount Feather is harvested only in Spring. "Mount" comes from the processed leaves resembling mountain peaks in a Chinese ink painting. "Feather" refers to the sheen of white hairs covering the tea leaves before processing. This tea is much loved by many green tea drinkers and is known as one of the ten best teas in China.
How Special?
The king of green tea in China, Mount Feather is grown on high mountain region where its tea leaves are nurtured by the best condition of soil and climate, offering the most natural and refreshing flavour of all green tea.
Reasons to drink
Antioxidant superpower house.
Green tea is one of the best post workout drinks as it further sitimulates the process of fat oxidation. In other words, fat burning!
Believe it or not? Research says green tea drinkers live longer.
Caffeine Level 

 ⚫⚫⚫⚪⚪
| | |
| --- | --- |
| INGREDIENTS | Chinese Green Tea |
| AROMA | Fresh orchid bloom plus a hint of magnolia. |
| FLAVOUR | Sweet, refreshing with a smart finish. Some might experience a clean aftertaste that lasts. |